Andrew Voss: Age 10
---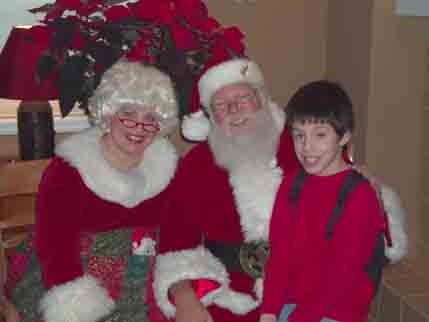 Hi, I am Andrew Voss.   As I write this, I am a happy, and a somewhat active 10 year-old boy with short bowel syndrome.  Here's how it all started…  In 2001, I was born with volvulus, or twisted intestines as my doctor explained.  Due to the lack of blood flow to my intestines, doctors removed 2/3 of my small bowel during a resection surgery, at 24 hours after my birth.  I have 40cm of short bowel now; duodenum and some jejunum, and no ileum.  There has been no growth of my small intestine since the initial surgery.   I was given up for adoption by my birth mom, and adopted by a great family, who has helped me on my journey with short bowel syndrome.   It takes up a lot of our family life, with doctor's appointments and the feeding and medication routines.
I was hospitalized for 289 days for jaundice, and to gain weight during my first year of life.  I survived solely on intravenous TPN and lipids until I was 6 months old.  Then, I got my first Mic-Key button, and 24 hour enteral feedings were added to my nutrition routine, but the doctors still wouldn't let me eat any food.  My enteral rate started at only 4cc/hour and now I am up to 120cc/hour, around the clock.  There were 31 hospital admissions for sepsis, during my first 4 years of life, and I became a familiar face on the ward at Children's Hospital Orange County, in Southern California.  Each episode of sepsis required removal of the indwelling IV line and a new one being placed.  I finally ran out of places to put central lines.  So, at age 4, my doctor said, "enough is enough", and removed the last central line and explained to my parents that I would have to do this without the help of TPN because the infections were so severe, and potentially life threatening.  Jaundice, liver problems and "failure to thrive", and resistant bacteria were words used a lot.  I have always been very skinny, and only recently, have I entered the 10% percentile for weight, and the 50% percentile for height.  I bruise easily and have soft bones.  My healing bowel didn't allow me to eat foods orally until I was 3 years old, which was also when I began to talk.   I struggle with aversion to taste, smell and textures of foods and work closely with occupational and speech therapists to help me along the way.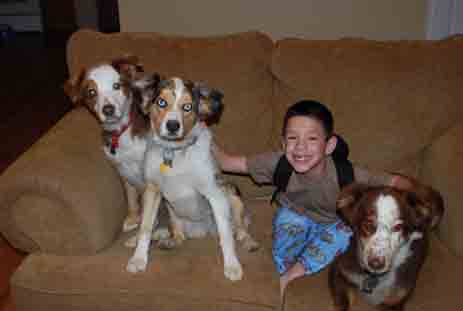 I never really feel hungry and have a restricted diet, but I now have about 20 foods I can eat in very small amounts, but I am mostly dependent on Vivonex formula 24 hours a day through my G-button.  I wear a backpack with my Enteralyte Infinity pump in it.  It's my favorite pump, because it is light and doesn't hurt my shoulders as much as some others.  I look like a regular kid, but I can't tell you how many people ask me to remove the backpack because they think it's something else.  I don't hesitate to tell others that the backpack carries the medical equipment that saves my life each day, and I show them how it works.  I am always amazed at how many people don't know about short bowel syndrome and so I make sure to tell them all I know.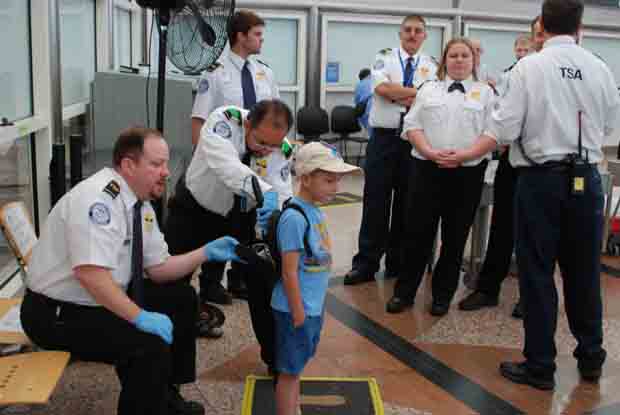 I see my GI doctor once a month and I see speech and OT weekly and I am in the special education program at school and am in the 5th grade.  I would like to go to college some day, but I realize that I have limits as to the amount of calories I can burn and I get tired very easily.  I also struggle with dehydration, ADHD and anxiety.  I want to become active helping others with short bowel syndrome and use my lifelong experience to support others who struggle.  I hope to volunteer at my local children's hospital when I get older.  For now, I am learning how to participate in my own care by mixing formula and helping shop for my special foods and prepare some simple meals.  I have frequent bacterial and fungal infections in my G-button, so mom changes it every month to minimize the problems.  I want to learn to do that some day too.
In 2007, I was really struggling to maintain my weight and overall health, so I was sent to UNMC in Omaha, Nebraska for a liver/bowel transplant consultation.  I know it sounds strange, but I was so happy to see other kids with backpacks and talk to other kids who were going through the same thing I was.  Sometimes, I feel so alone.  Where I live, in Colorado, I don't know anyone with SBS.  The confidentiality laws make it hard for kids to meet each other and there are no support groups for SBS where we live.   I liked my trip to Nebraska and felt welcomed and well cared for there.   They know a lot about kids like me.  I stayed the entire summer and at the end, I was told that I needed very close watching, but that I would not need a transplant.  They changed my feeding schedule and medications.  That news made me happy.  I met some friends there and we continue to be e-mail pals.  One of my friends has had 2 transplants so far.  I continue to grow slowly, but I am doing OK for the most part.  I have found that every case of SBS is different, so I like to hear what each person has to share.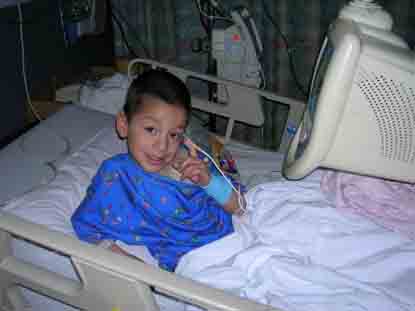 The highlight of my journey with SBS, so far, was my trip to Walt Disney World through the Make-A-Wish Foundation.  My family and I had a great time and I met a lot of other kids with different medical problems than mine.  It was a great opportunity to share short bowel syndrome and learn about what other kids were going through.   Short Bowel Syndrome has slowed me down a little, compared to other kids, but has not stopped me from doing anything I really want to, I just require extra accommodations and a lot of patience.  I have learned to find activities that are low-impact and I participate the best I can.   I like to play the drums and ride my bike and scooter, and I have also been learning to ride my ATV.   I have an adopted sister, who is also 10 years old too, and she gives me help when I need it.  She's the best friend ever.
I want to encourage kids out there who are struggling with SBS, and their parents too.  I hope to read stories of others who share with the SBS Foundation, and I want to thank Andy for this opportunity to share my story.  I wish everyone good health and happiness always.       Andrew