Andrew Jablonski – Short Bowel Expert & Patient
Founder and Executive Director of the Short Bowel Syndrome Foundation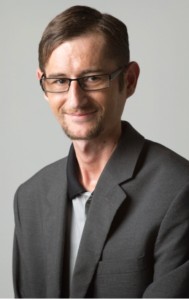 Mr. Andrew E. Jablonski is the Founder & Executive Director of the Short Bowel Syndrome Foundation, Inc. (SBSF), a 501(c)(3) public charity organization that supports the community of patients and caregivers, and the providers who treat them, impacted by the rare intestinal disease Short Bowel Syndrome (SBS). Established in December 2010 in Lincoln, NE, SBSF helps educate, provide support to patients who live with SBS, their families, and the healthcare practitioners who help care for them.
Jablonski is a graduate from Southeast Community College in Lincoln, NE with a Degree in Entrepreneurship. He obtained his Bachelors of Arts in Human Relations at Doane College with an emphasis in counseling. Professionally Jablonski runs the day to day operations of the Foundation.
He also serves as a Patient and Physician Advisor for NAIA Pharmaceuticals, and in the past NPS and Shire Pharmaceuticals, and runs multiple online support groups and is available for public speaking opportunities.
Contact Andrew Jablonski today at: [email protected] or call at 402-429-8119.