The Short Bowel Syndrome Foundation (SBSF) is a non-for-profit 501(c)(3) public charity organization. The Foundation is governed by a group of five volunteer members called the Board of Directors. The 2010-2011 Board of Directors consists of the following individuals:
Dr. Jon A. Vanderhoof, M.D. (Pediatric Gastroenterology)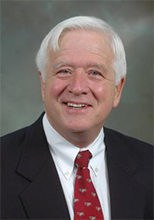 Dr. Vanderhoof is a Professor Emeritus of Pediatrics at the University of Nebraska Medical Center. From 1976 to 2006, he was the Chief of the joint section of Pediatric Gastroenterology and Nutrition at the University of Nebraska and Creighton University.

Vanderhoof is currently the Vice President for Global Medical Affairs at Mead Johnson Nutritionals and on the staff at Children's Hospital in Boston. Dr. Vanderhoof received his medical degree in 1972 from the University Of Nebraska College Of Medicine, completed a residency in Pediatrics at the University of Nebraska in 1974, and graduated from the fellowship program in pediatric gastroenterology and nutrition at the University of California at Los Angeles in 1976.
Dr. Kareem Abu-Elmagd, M.D. (Adult Short Bowel & Transplant Surgeon)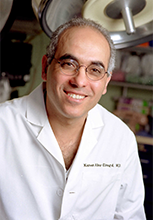 Kareem Abu-Elmagd, MD, PhD, is professor of surgery at the University of Pittsburgh School of Medicine and director of the Intestinal Rehabilitation and Transplantation Center at the University of Pittsburgh Medical Center's (UPMC) Thomas E. Starzl Transplantation Institute. He leads a program that has performed more than 450 intestine transplants since May 1990 – the largest experience of any center in the world.  Dr. Abu-Elmagd received his medical degree from the Mansoura University School of Medicine in Mansoura, Egypt, in 1976, and completed his internship there in 1978. Between 1978 and 1982, he completed two surgical residencies: at Hurghada General Hospital in Hurghada, Egypt, and at Mansoura University Hospital. During this time, he also was studying for a master's degree in surgery, which he received in 1981 from Mansoura University. Following his residencies, Dr. Abu-Elmagd completed a research fellowship in immunology at Wayne State University in Detroit and a two-year clinical research fellowship at Emory University in Atlanta. In 1987, he earned a doctorate in surgery awarded jointly by Mansoura and Emory universities.

Memberships in societies include the American Association for the Study of Liver Diseases, the International Liver Transplantation Society, the American Medical Association, the American Society of Transplant Surgeons, the American Society of Transplantation, the Transplantation Society and the American Surgical Society. More recently, he was invited to join the prestigious American Surgical Association, an honor usually reserved for surgeons who significantly contributed to the recent advancements in the surgical art and science  He also is an active participant in local activities for the Crohn's and Colitis Foundation of America.
Rosemary  Pauley-Hunter, A.P.R.N. (Pediatric Gastroenterology)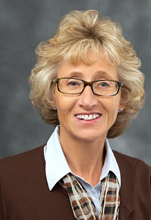 Rosemary J. Young, APRN is a member of the board of directors.  Young currently oversees the pediatric gastroenterology clinics at St. Elizabeth Regional Medical Center in Lincoln, and Boys Town National Research Hospital in Omaha.

Young is a Certified Gastroenterology Registered Nurse and a Certified Family Nurse Practitioner by the American Academy of Nurse Practitioners. She serves as the president of the Association of Pediatric Gastroenterology and Nutritional Nurses.
Leo E. Jablonski, MS, D.A.B.R. (Medical Physicist)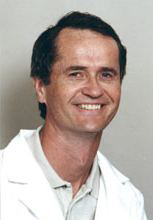 Leo E. Jablonski is a member of the Board of Directors.  Jablonski lives in Lincoln, Nebraska and works as a Medical Radiation Physicist. He is the founder and president of a medical physics consulting company, Jablonski Physics Services, Inc.

Jablonski has a Bachelor's of Science Degree in Life Sciences from the University of Nebraska-Lincoln and a Master's Degree in Nuclear Engineering from the University of Missouri-Columbia.  Jablonski is dual board certified by the American Board of Radiology in Therapeutic Radiological Physics and  Diagnostic Radiologic Physics.
Dr. Donald Kirby, M.D. (Human Nutrition)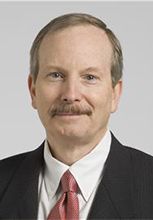 Donald Kirby is the Director for the Center for Human Nutrition at the Cleveland Clinic. Dr. Kirby completed his Internship-Fellowship programs at Northwestern Memorial Hospital in Chicago, IL.  Kirby is certified in internal medicine and gastroenterology. In 2008 he was named Richmond Magazine "Top Specialist in Gastroenterology". Kirby headed up the Cleveland Clinics Intestinal Transplant Program, and has interests in home parenteral and enteral nutrition support, short bowel syndrome, intestinal failure, rehabilitation and transplant services.  Kirby serves as an Adult GI on the Board of Directors.