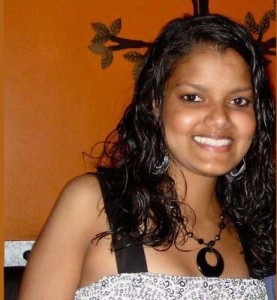 Twenty-Three years ago Swapna Kakani and her parents did not know her fate as a newly diagnosed newborn with Short Bowel Syndrome.  Today, after 40 surgical procedures later,  and waiting on a list for an intestinal transplant, they still don't know what the future holds.
Though Swapna has always had a positive outlook on life, even in the most daunting of times, when you think you cannot go on any longer.  Swapna has spent her entire life connected to Total Parenteral Nutrition to help her survive, in addition to G-Tube feeds.  This didn't stop her though from playing tennis, volunteering daily, and taking the hardest courses she could in school.
In May 2010 to June of 2011, Swapna had surgery after surgery, from small intestinal resections, to fistulas, and a tapering surgery of the bowel to make it longer.
She had multiple complications, though she was determined to return to school. She enrolled in online classes and stayed involved in the college community; her goal is to graduate is 2012. Her previous school scholarship would not be reinstated until 2013. Therefore for Swapna, the Hardship Award would be used to reduce the cost of her tuition that will help her catch up in her Psychology degree. Swapna would like to get a dual degree in medicine and public health.