The Short Bowel Syndrome Foundation, Inc. Confidentiality Policy
---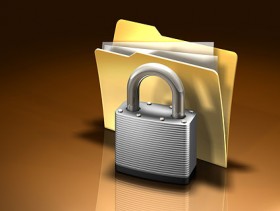 The Short Bowel Syndrome Foundation, Inc. is very protective of members' right to privacy. All Members and patient information is held in the strictest of confidence like it is HIPPA (For information on HIPPA click here). Members names, addresses, telephone numbers and other personal information will not be sold or shared with any company or organization for any reason. For safe-keeping the database is stored and protected within a computer firewall called BullGuard. Envelopes, Letterhead, and Mailing labels are prepared in-house, and sent via UPS for the purpose of sending the newsletter and other Short Bowel Foundation mailings. For UPS privacy statement click here.
When a member chooses to share contacting information by responding to a mailing, raffle or giveaway, our gutsy grant, survey, etc. Your information will remain private in-house and not shared in any way or fashion.
The Short Bowel Syndrome Foundation, Inc. will share a Members' name and contacting information with other Members for networking purposes, but only after getting written and verbal consent from the Member(s) first. Members who have provided their names and contacting information on this web site will not be contacted for solicitation, marketing or research purposes. If you would like to participate in a research study please contact Andrew Jablonski for more information. We will never give out your name or other information without your knowledge and consent before hand.
If you have any questions or concerns, please contact us at anytime (402) 770-0554
or contact Andrew Jablonski at [email protected]