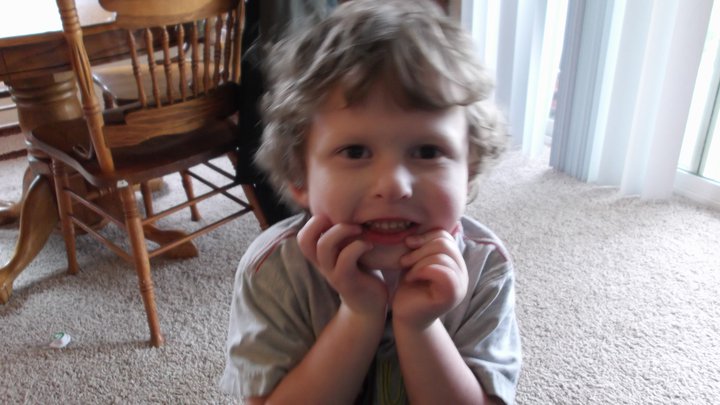 Joel Vickoren was born with SBS with an underlining syndrome called Digeorge syndrome.  Joel spent three months in the NICU after he was born, and ended up losing all but 10 cm of his small bowel due to a midgut volvulus and jejunal atresia.
The Vickoren family has endured hardships they never thought were possible, from both of Joel's parents having to be separated,  Jason (Dad) worked in their hometown, while Treena (Mom) would spend her time in the hospital with Joel managing his cares, she also had to leave her job, since Joel's care was so demanding.  In addition to home healthcare now that Joel is out of the hospital, there are frequent visits to Omaha from Oregon for follow up appointments at UNMC.
Joel goes to three different types of a therapy several times a week, so that he can catch up in development for his age.  Joel turned 5 in July of 2012.  The Vickoren family has said they plan to use the Hardship Award to help cover the cost of Joel's therapies and to help assist in buying specialized sound equipment for his sensory issues.