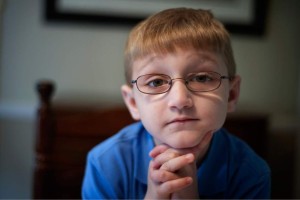 Austin Rath is almost 6 years old and never has had a drink of water. He hasn't eaten a cupcake, either.
The kindergartner from Renfrew in Butler County lost about 90 percent of his intestines shortly after birth because of an illness known as short gut, or short bowel, syndrome. For nutrition, he gets four liters of intravenous fluid every day.
Austin's parents, Jennifer and Jason Rath, believe his best shot at living a normal life is an artificial intestine that scientists at Children's Hospital of Pittsburgh are developing.